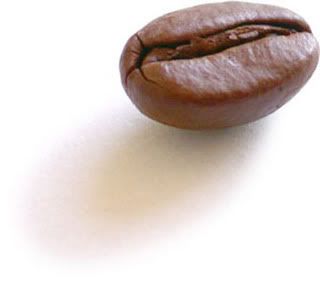 This is our first post and a pretty perfect one at that! Let me first introduce myself, my name is Bryan Power and this is a blog that corresponds with my girlfriend and I's new company-GET THE BEAN. While our website is not up just yet I ran across this note worthy news article and thought, "I have to post this"!
As some of you may know my girlfriend is a recent cancer survivor. She was diagnosed with 3b cervical cancer in 2007 at age 28. Meaghan fought hard and as a result she is now cancer free 1 year this past July. We are starting an online coffee business and plan to do a lot of fund raising for the many cancer's that plague so many wonderful people.
This blog will contain all sorts of coffee related stuff, drink recipes, cakes, muffins, coffee news, quotes, etc...We will also be having lots of contests so keep an eye out and win some our great gourmet coffee.
Today I wanted to share an article we came across about Coffee & Cancer. What a great idea to use coffee as a catalyst towards a cure. This is exactly what our company is going to do. Check out the article and let us know what you think!
HAVE A CUP OF COFFEE FOR CANCER